Bring Out Your Best Smile
Everyone around Orem and Nephi deserves the boost to their self-esteem and confidence that comes with a great smile. Let's take a minute to see what makes Form special.
Here at Form Orthodontics, you'll find nearly 30 years of excellence, expertise, and empathy in Dr. Reid and our award-winning team of orthodontic professionals. We're ready and waiting to help you bring out your best smile.
Dr. Reid is a highly-trained expert orthodontist with a career that's included everything from serving underserved children in rural Kenya to membership with the American Association of Orthodontists, the American Dental Association, and Cleft & Craniofacial Institute of Utah.
His training and specialty have been serving up smiles for years, and from a baseline education in general dentistry, he spent years receiving the advanced training only six out of every hundred dental students undergo to become an orthodontist.
That means when you come into Form Orthodontics, you know you're getting the highest quality of care available. Now there's something to smile about!
Here at Form Orthodontics, our patients are more than just a number — and that means you.
If you're in Orem, Nephi, or the surrounding areas, you deserve a smile that you love to show off. You also deserve to feel like you're welcome at the offices you choose to unlock that amazing smile for you.
And that's what we're all about! We want you to feel totally comfortable with coming to us with any questions or concerns you might have, because you have a right to be a part of your smile process!
That's why Dr. Reid will always go through every step of your treatment with you, including how it works, a basic timeline, and what you can expect.
And it's not just that. Every treatment Dr. Reid recommends comes from careful consideration of your unique smile needs. There's no cookie-cutter care at Form Orthodontics, and that's something you can rely on.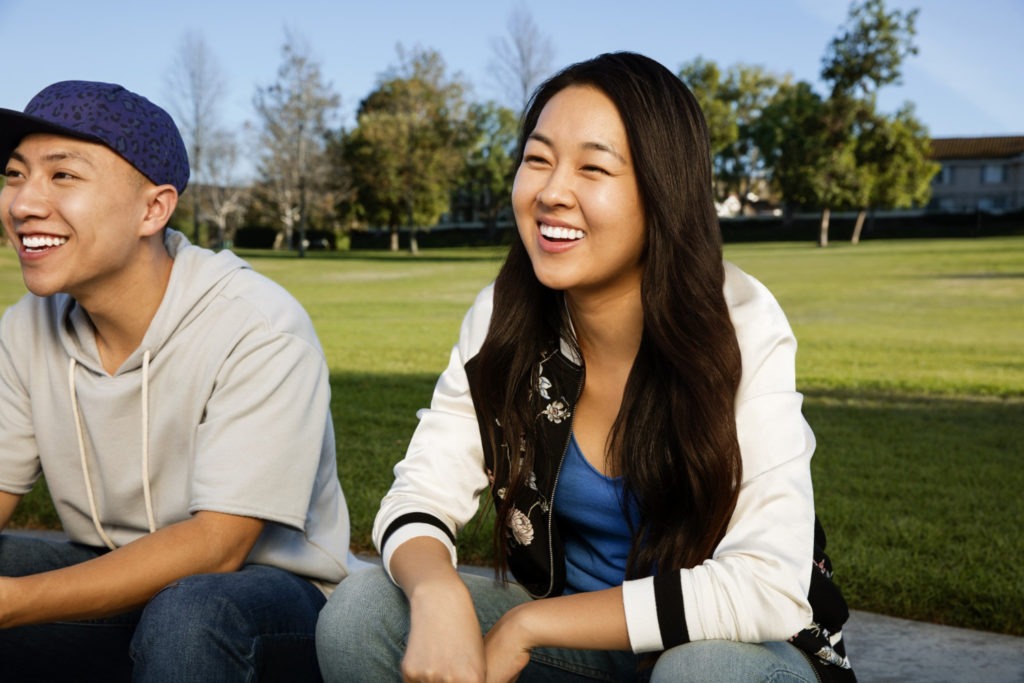 Smile Without the Soreness
There's never been a better time to be an orthodontic patient.
In years past, patients could expect long office sessions filled with uncomfortable, gloop-filled impression-taking that lasted forever, or painful tightenings of bulky-uncomfortable appliances.
What about now? Well, at Form Orthodontics, you can take advantage of the latest treatment options in the industry, including the ever-popular Invisalign, which lets you skip out on the wires altogether!
And even if braces are best for you, you'll love how they've changed. Today's braces are lighter and more durable than ever, and adjustments are a total breeze compared to the braces of the past.
Patient Rewards
Score cool prizes with our patient rewards program! Watch your points add up for having great oral hygiene, no loose or broken brackets, regular dental visits, leaving a review, following us on Instagram and more!
Payment for People
Form Orthodontics will always work to help you maximize your insurance benefits.  If you have any questions, our courteous staff is always available to answer them.
It is our mission to provide you with affordable, high-quality treatment that fits your budget! We offer a variety of payment options to meet your needs.
Our office accepts payments by cash, check, or Visa, MasterCard, American Express and Discover credit cards. You can also choose low- and no-interest financing through the OrthoBanc system.
If you have any questions about financing or payment plans, please ask us! We'll thoroughly explain your choices and work hard to accommodate your needs.
Accessible & Convenient Locations
No matter where you are in the Utah Valley, we're close by! Find our full-time office in Orem, and a satellite location in Nephi.
In Nephi, we normally serve patients in the office on the second Monday of each month, from 8:30am — 5:30pm.
Ready to Start Smiling
Now that you've learned a bit more about Form Orthodontics, we hope you feel as excited as we are about helping your smile make that move from ordinary to extraordinary.
The orthodontic process is one that takes time – usually around a year and half. So why would you start that process with a practice you don't absolutely love?
Modern treatments, the most highly-trained experts, a caring staff – we've got it all. So give us a call at (801) 765-9990, or fill out our convenient online form, and we can get started on the smile of a lifetime.